Japan's Leading Electric Motor Manufacturer
Theme: Making a Fresh Start and Enabling BI Visualization
Challenges
The client introduced a BI system as the next step in information integration. However, the resulting system could not use data effectively, requiring a fresh start with a visualization project.
Project Overview
GRANVALLEY introduced SAP to deliver a mission-critical and information system framework. We also used a self-service BI tool as another way to use data effectively, to help build a company-wide data-visualization infrastructure.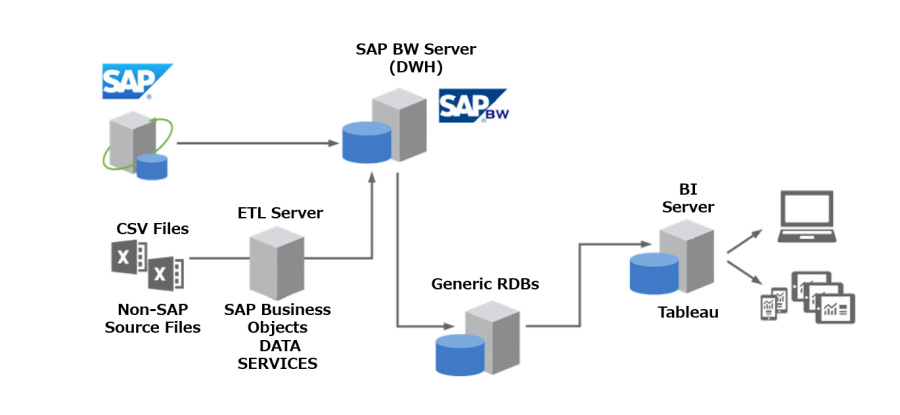 GRANVALLEY's Role
In this project GRANVALLEY played a leading role to deliver comprehensive data visualization. This included development and implementation of a BI system using a self-service BI tool incorporating "The Iceberg Approach", GRANVALLEY's unique methodology of BI system development. We also provided implementation and setup of SAP BW for data conversion, as well as maintenance and operation.
Target Operations
Management Accounting
Sales Management
Inventory Management