GRANVALLEY has formulated the information security policy set forth below. We make this policy known to our executives and employees. In addition, we have established an information security management system that ensures adequate protection of all our information assets, and conduct our business activities for the purpose of contributing to society.
We take appropriate measures individually, systematically, and technologically to prevent intrusion, disclosure, unauthorized access, alteration, loss, theft, or damage of information assets.
We have developed and implemented an information security management system. We operate, monitor, review, maintain and improve the system.
We observe all applicable laws, regulations and contractual requirements.
We provide all our employees with the training necessary to ensure information security.
We develop and enforce internal regulations based on this information policy.
All employees of our company act in accordance with information security rules and codes of conduct.
We review our information security management system on a periodic basis and make continued improvements to adapt it to changes in the environment.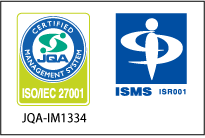 Date of enactment:Jan. 1st 2012
Date of revision:May 26th 2015
GRANVALLEY CO. LTD.
President and CEO YASUHIRO OTANI